The Physio+ delivers the most realistic massage ever provided by a massage chair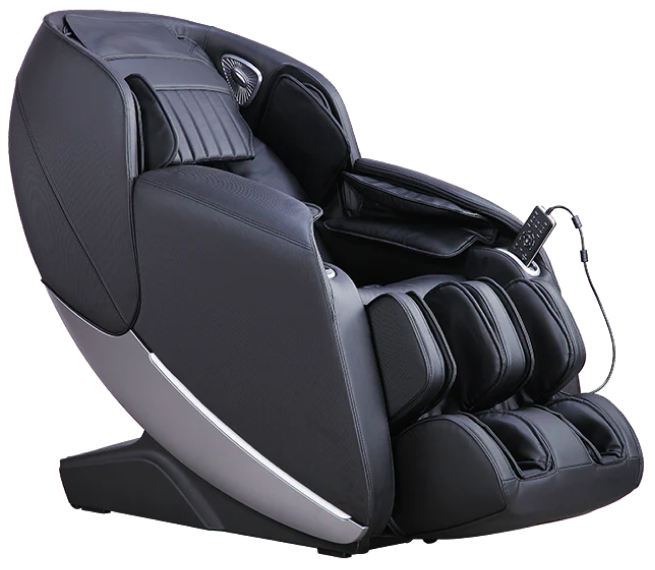 Integrated with the most advanced rail engineering, SL-Track Technology mirrors the natural shape of the human vertebrae to relax the spine and relieve tense muscles. The 135cm curved rail length provides a comprehensive full body massage, ensuring no area goes ignored.
The advanced multi-dimensional massage techniques provide the same depths and strengths of a life-like massage. Relax while the massage hands stimulate the release of serotonin and dopamine through your body and promote overall physiological and psychological wellness.
The air cushions work in sync with the sole rollers to focus on major reflexology pressure points and alleviate any pain or discomfort. Sit back, relax and let the Physio+ soothe your feet and improve your circulation.
Feel weightless at the touch of a button and recline into a horizontal position that is organic and comfortable. The ZeroGravity™ position gives you the ultimate in relaxation, just like you are floating on a cloud without any pressure on your spine or tired body.
The centralised carbon fibre heating, located in the back cushion, warms the chair up to 50°C to mimic the benefit of a Hot Stone Massage to relieve cold and pain. This can also aid muscle recovery and encourage better blood flow.
The Physio+ features a kneading leg massager that is designed to target aches and pains specifically in your legs. The air cushions move in a rotating pattern while compressing around your legs and feel just like a real kneading massage by a professional masseuse.
Join 20,000+ happy, pain free Aussies today!
Watch how Dawn beat chronic pain
Amazing! I live for my daily massage!
My circulation and diabetic foot pain has improved immensely. My headaches are less frequent. Relaxation is imperative for my medical conditions. My Physio+ Massage Chair is amazing!
Simply Amazing
When my husband first suggested buying one, I was not convinced due to price, etc but after the first use of this amazing chair, I am beyond impressed. The voice controls make it easy to use, the customer support is outstanding and above all, the chair gives you the most incredible massage whenever you want or need a massage. Cannot recommend it enough.
Best Present Ever
I bought the Physio+ Massage Chair for my husband's 60th birthday and couldn't have made a better choice. He absolutely loves it and can't wait to get home and jump in. We would normally go for massages every week, but not anymore. My sister also visits and heads straight for the chair and I feel like it's my birthday too. Money well spent.
A great investment you will not regret
I always wanted a massage chair to wind down the day after work. I shopped around for a while and chose the Physio + after trying out in the shop. I am delighted with my purchase and use it almost every day. It helps with my shoulder and neck pain and my sleep. The customer service was excellent too. I highly recommended it.
Simply Perfect
The Physio+ Massage Chair works really well, it helps us relax after a long day on your feet, manages to find all those sore spots, but the customer service is what really sold us, simply outstanding!!!
I love my Physio+ massage chair!
I have lower back pain which radiates to my stomach, and it has been keeping me awake for months. Since using my Physio+ massage chair, it is now gone. I love my massage chair and have never ever had such a lovely massage, just a shame I have to get out of it.
Great for Back Pain
We are very happy and proud to own our new Physio+ Massage Chair. Being over 50, our backs have been a lot better. With the different auto settings and personal settings, it works on the areas we have problems with. We recommend this product to anyone with back issues or even if you just need a thorough massage.
I now sleep better than I have in years
Investing in the Physio+ Massage Chair has changed my life. I use it daily. The pain in my neck, back and sciatica problems have all eased a lot and I've only had it for about 3 weeks. I now sleep better than I have in years.
I don't know how I lived without one before.
If you want product knowledge, fabulous customer service and after purchase support when choosing a massage chair, then this is the company for you. I have purchased the Physio+ Massage Chair and am totally happy with it. They supply quality products after sales service. I don't know how I lived without one before. Love it!
I wholeheartedly recommend this company and their massage chairs.
I would wholeheartedly recommend this company and their massage chairs. I purchased the Physio+ Massage Chair and could not possibly be happier. Set up and delivery was effortless, and I now enjoy winding down every night in the chair. It has helped my body endlessly and I will never be without one of these chairs for the rest of my days.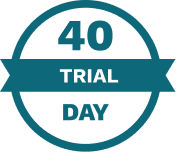 40 Day Hassle Free In-Home Trial
Try One Of Our Awesome Massage Chairs For 40 Days Completely Hassle Free. Limited Time Only!
At 23, I suffered frequent and intense back & neck pain from football injuries and a severe car accident. I ended up in a hospital emergency room unable to move and needed to find a solution.
For over 17 years, I've been obsessed with searching for the highest quality massage chairs on the planet. I love hearing how our world class chairs have completely transformed the health of our customers and given them back the life they deserve.
Michael Clark, Founder of Masseuse Massage
Complimentary 5-Year Warranty
Free Metro Shipping
100% Australian Owned
Best Price Promise
Extraordinary Service
40-Day Hassle Free Trial
Recommended By Health Experts
CHRIS JELLIS
Physiotherapist and Founder
Domain Health
"When our patients can't get to the clinic or prefer a personalised massage in their own home, we recommend Masseuse Massage Chairs as being the closest we have found to a human touch massage."
Speak to our massage chair specialists today and save up to 50%